Accelerate Your AI Startup with SmartOne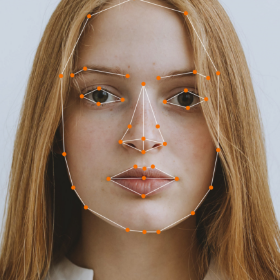 AI Data Labeling Made Easy
Supercharge your startup's AI model with a trusted, fast, and cost-effective data labeling partner. Since 2012, SmartOne has been the go-to partner for startups, making data labeling outsourcing simple from MVPs to scaling production models.
Trusted by…
Accelerate Your Speed to Market
Choose SmartOne for a smarter approach to data labeling…
Agile
Choose SmartOne for rapid, agile data labeling. Our in-house team ensures swift turnarounds, empowering your startup with speed and flexibility.
Affordable
Transparent and affordable pricing tailored for startups. No hidden fees, just industry-leading cost-effectiveness without compromising quality.
Accurate
Ensure precision with our guaranteed 90% accuracy rate. Build, deploy and scale with the data your AI model needs.
SmartOne's Startup Starter Pack
Only $900USD (Unlock Your 40% Discount Today!)
Quickly launch your data annotation project with 250hrs of data labeling for only $900USD (Normally $1,500USD). That's approximately 180,000 bounding boxes, 90,000 polygons, or annotations for 15,000 images, each with a 5-class annotation job.
Why Choose SmartOne?
Empower your startup with SmartOne's exclusive Startup Starter Pack. Here's why startups choose us:
✔ Cost-Effective: Access high-quality data labeling services with an exclusive 40% discount.
✔ Dedicated Support: Benefit from our data labeling consulting services with a dedicated project manager.
✔ Flexible Scalability: Scale your data labeling team seamlessly, whether starting small or planning significant growth.
✔ Industry-Leading Accuracy: Enjoy our 90% Data Conformity Guarantee and pixel-perfect precision.
✔ Highest Security Standards: SOC 2 compliance and a purposely built facility for confidential data handling.
Frequently Asked Questions
Do you qualify?

To be eligible for SmartOne for Startups discounted pricing, you must be associated with one of our partners (or part of an entrepreneurial organization) with under $2 million in funding, a net-new customer and discounts are only applicable for your first year. Not sure? No problem, simply send us an email at sales @ smartone.ai with the subject line "SmartOne Startup Starter Pack Request" and simply share your details and needs. We will help in any way we can!
What is data labeling?

Data labeling is the process of tagging or annotating data with labels that are used to train machine learning models. It involves marking specific features or patterns in data to enable AI systems to recognize and understand them.
What types of data labeling and annotations do you offer?

We offer a comprehensive range of data labeling services, including text annotation, image labeling, video labeling, content moderation, image recognition, and more. Our expertise covers diverse domains to meet your specific requirements.
How accurate is your data labeling?

Our data labeling services are known for their high accuracy as we guarantee a minimum 90% accuracy. We take pride in delivering precise and reliable annotations, thanks to our experienced team of experts who ensure the quality of every label.
Is my data secure with SmartOne?

Absolutely. SmartOne prioritizes the security of your data. We adhere to rigorous security protocols, holding SOC2 Type 1 certification with ongoing efforts for SOC2 Type 2. Our IT security policies align with ISO/IEC 27001 and ISO 2859-1 standards. We perform all data labeling in-house at a secure production site, ensuring the utmost confidentiality.
What data labeling platforms do you use?

Our team is proficient in using various data labeling platforms available in the market. We can work with your preferred platform, or if you don't have one, we're happy to recommend the most suitable option for your project.
What is the turnaround time for data labeling?

The turnaround time varies based on the complexity and volume of your project. We provide quick turnaround options for urgent requirements and work closely with you to meet your project deadlines.
Is there a minimum volume or financial commitment?

No, we do not require a minimum volume of data or financial commitment. We welcome projects of all sizes, allowing companies to start working with us even on small-scale projects without any constraints.
Do you offer Data Labeling Consulting services?

Yes, we provide Data Labeling Consulting services, including labeling environment design, platform selection to expedite the annotation process, and the ability to design a tailored QA protocol for complex tasks. Our consulting services aim to optimize your data labeling workflows.
How does SmartOne differentiate itself?

SmartOne is committed to ethical AI practices and social responsibility. We focus on creating a positive social impact by providing pathways to employment for disadvantaged young people, raising living standards in our community, and offering international job opportunities to our staff. Learn more about our social responsibility initiatives on our AI for Good page.
"High level of expertise"
"We have called on SmartOne to support us in our audio data labelling project. We are very delighted with the high level of expertise provided by the team whether it was on the technical consulting aspects or regarding the implementation"
"A cornerstone for the success of our solution"
"SmartOne has been a cornerstone for the success of our computer vison solution, thanks to their high-quality image annotation services. They have provided timely delivery of customized bounding box and image-wide annotations for over 30,000 images, leading to very high accuracy for our object detection algorithms. In addition, it is always a pleasure to work with them; thanks to the flexible, professional team members who are responsive for our ever-changing needs."
"The best data labeling company in the world"
"SmartOne is for me the best data labeling company in the world"
"The most cost-effective"
"SmartOne is one of the most cost-effective and qualitative data labeling solutions I've run."
"4.75 out of 5 "
SmartOne ranked 4.75/5 on its data quality/price ratio by its customers in 2021