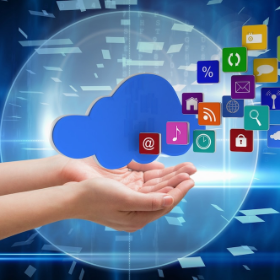 Content Moderation Services
Content Moderation Services – Ensuring Safe and Positive User Experiences
At SmartOne.ai, we offer industry-leading Content Moderation services to help organizations create safe and positive user experiences on their platforms. With our expert annotators and cutting-edge technology, we efficiently tag irrelevant and inappropriate user-generated content, aligning with your platform's policies and guidelines. Plus with our multilingual and culturally aware approach enables you to effectively moderate problematic content and profiles across diverse formats, including internal forums and social media platforms.
The Importance of Content Moderation: Fostering a Safe Community
User-generated content (UGC) plays a pivotal role in engaging audiences and growing successful community platforms. However, maintaining a safe and inclusive community requires effective content moderation. At SmartOne.ai, we understand the significance of content filtering to protect users from harmful content while fostering a positive environment for user engagement.
Expert Annotators for Precise Moderation
Our team of expert annotators possess the skills and expertise to accurately tag your user-generated content to help train your content moderation AI models. We carefully review and assess each piece of content generated on your platform and ensure it complies with your platform's policies and guidelines, resulting in training your AI tools to help safeguard your brand reputation and user trust.
Customized Content Moderation Solutions

Every platform has unique content moderation requirements based on its unique target audience and industry needs. We offer customized content moderation solutions tailored to your specific needs, allowing you to create a community that aligns with your platform policies.

Efficiently Filtering Irrelevant and Inappropriate Content

Our scalable manual review process enables you to efficiently filter out irrelevant and inappropriate content, including spam, hate speech, and harmful materials. By promptly tagging such content and training your AI to continously monitor for such inappropriate content, we help ensure your platform maintains a positive user experience and a safer online environment.

Problematic Content Moderation for Internal Forums and Social Media

Whether it's internal forums, social media platforms, or other online spaces, we have the expertise to handle data annotating problematic content moderation across diverse formats including text, images and videos. Our data annotating services extend to addressing online trolls, cyberbullying, and of course, flagging disrespectful discourse among users.

Ensuring Compliance with Platform Policies

Compliance with your platform's policies and guidelines is paramount to your long term success. Our team can help train your content moderation AI processes so they can learn and adapt to meet your platform's specific user policies, ensuring that all the user-generated content upholds to the standards you require for a safe environment.
Building Trust and Confidence
By entrusting your content moderation data annotating needs to SmartOne.ai, you are building trust and confidence into your AI content moderation processes.
Elevate Your Content Moderation with SmartOne.ai
Join the growing list of successful companies that prioritize user safety and positive experiences with our top-tier Content Moderation data annotation services. Our combination of data labelling expertise, technology, and commitment to accurate results at affordable prices makes us the ideal partner for your content moderation data training needs.
Contact Us for Effective Content Moderation AI Data Training
Ready to create a safer and more engaging platform for your users? Contact us today to explore how our Content Moderation data training services can elevate your online community and uphold your platforms AI tools to flag inappropriate things at scale.