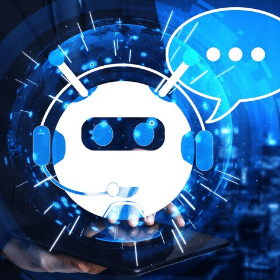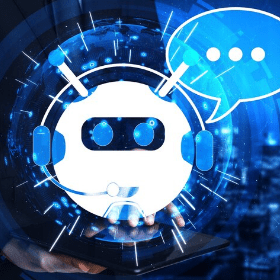 Custom Chatbot Data Training Services
Train Your Custom Chatbot with Expert Multilingual Support
At SmartOne.ai, we specialize in helping organizations improve the accuracy and reactivity of their conversational models through expert multilingual training. Our dedicated team of experts can efficiently train your chatbot to meet your specific requirements, freeing up your resources to focus on building more valuable components of your AI tech stack. With our low-cost and agile approach, we ensure your chatbot delivers seamless interactions and enhanced customer experiences.
Unleash the Potential of Your Chatbot with Expert Training
Your chatbot's performance depends on effective training and continuous improvement. At SmartOne.ai, we possess extensive expertise in chatbot training, helping you feed the data to optimize your conversational models.
Customized Training for Tailored Solutions
No two chatbots are the same, and we understand the importance of custom training to suit your specific business needs. Our team works closely with you to understand your requirements, enabling us to tailor our data training process to align perfectly with your chatbot's objectives.
Expert Multilingual Approach

In a globalized world, catering to diverse languages is crucial. Our multilingual approach ensures that your chatbot can effectively communicate with users from different linguistic backgrounds, enhancing customer satisfaction and widening your global reach.

Low-Cost Training Solutions

We believe that effective chatbot training shouldn't break the bank. Our low-cost training solutions offer exceptional value without compromising on the quality of results. Maximize your return on investment with our affordable yet high-quality training services.

Accelerated Training for Faster Deployment

Time is of the essence in the fast-paced AI industry. Our accelerated training approach ensures your chatbot is up and running quickly, reducing time-to-deployment and allowing you to capitalize on growing market opportunities swiftly.

Continuous Monitoring and Improvement

Our commitment to excellence doesn't end with deployment. If you require ongoing training help our Workforce as a Service can scale up and down depending on your unique needs. We know most projects require ongoing help and we are here to help ensure you meet the needs of your project.

Streamlined Chatbot Development

By entrusting your chatbot training to us, your team can focus on building other valuable components of your AI tech stack. Our unique approach to chatbot development saves you time and effort, allowing your resources to be allocated more efficiently.

Enhanced Customer Experiences

A well-trained chatbot translates into enhanced customer experiences. By accurately understanding user intent and providing relevant responses, your chatbot becomes a valuable asset in building strong customer relationships and brand loyalty.
Scalable Solutions for Growing Businesses
As your business expands, your chatbot needs to scale accordingly. Our training solutions are designed to be scalable, accommodating the evolving demands of your business and ensuring consistent performance as your AI data training needs evolves.
Empower Your Chatbot with SmartOne.ai
Join the growing list of organizations benefiting from our expert chatbot training services. Empower your chatbot to deliver exceptional conversational experiences and drive business growth with SmartOne.ai as your strategic data annotation partner.
Contact Us for Expert Chatbot Training Services
Ready to take your chatbot to the next level? Contact us today to explore how our expert team can train your chatbot for optimal performance, efficiency, and customer satisfaction.