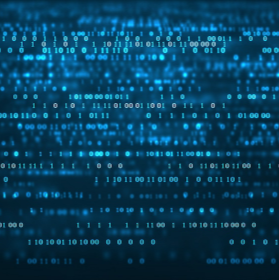 Data Entry and Data Extraction Services
Data Entry and Data Extraction Services – Converting Audio & Video to Text
At SmartOne.ai, we offer reliable Data Entry and Data Extraction Transcription services, converting various audio and video sources, such as videos, phone calls, interviews, and lectures, into accurate text files. Our skilled transcriptionists excel in processing altered files and data with quality issues, such as crosstalk and noisy backgrounds. With meticulous manual content review, we ensure the highest level of accuracy in the transcribed data file output.
Scalable Transcription Services
Our transcription services enable businesses to transform diverse audio and video data into structured text files. We can help you create valuable labeled datasets for your machine learning models.
Data Extraction for Actionable Insights

Data extraction is the process of transforming unstructured data into a structured format. At SmartOne.ai, we efficiently extract valuable information from your data sources, providing you with actionable insights for training your machine learning models.

Empowering Your Machine Learning Models

Our team of data annotators can efficiently and cost effectively label custom datasets and provided the training data you need to empower your machine learning models to make accurate predictions and informed decisions.

Quality Assurance – Ensuring Reliable Data

Data quality is paramount, and our stringent quality assurance process guarantees the accuracy and integrity of the data. Our expert team reviews and validates the transcribed content, ensuring that it meets the highest standards.

The SmartOne.ai Advantage in Data Entry and Data Extraction

As leaders in data annotation services and AI solutions, we bring unparalleled expertise to Data Entry and Data Extraction tasks. From raw data to labeled datasets, we streamline the process, ensuring optimal efficiency and accuracy.

Comprehensive Data Solutions for Diverse Industries

We cater our data services to various industries, including finance, healthcare, e-commerce, and many more. Whether you need data entry for customer feedback or data extraction for research purposes, our solutions can easily be tailored to your specific needs.

Data Security and Confidentiality

At SmartOne.ai, data security and confidentiality are of utmost importance. We adhere to strict data protection protocols, ensuring that your sensitive information remains secure throughout the data annotation and extraction process.
Outsource Data Annotation Services for Expert Support
Outsourcing data annotation and extraction tasks to SmartOne.ai allows you to focus on your core business activities. Our experienced data labelers can handle any complexities, thus always delivering high-quality annotated data for your projects.
Unleash the Potential of Your Data
Leverage the power of annotated data for machine learning, object detection, and semantic segmentation. SmartOne.ai's expert data services unlock the full potential of your data, enabling you to stay ahead in today's data-driven world.
Contact Us Today for Reliable Data Entry and Data Extraction Services
Experience the efficiency and accuracy of SmartOne.ai's Data Entry and Data Extraction services. Contact us today to explore how our solutions can transform your unstructured data into actionable insights.