Putting People First: How SmartOne Drives Ethical AI with Social Responsibility
In the ever-evolving landscape of technology, one thing remains constant: the pivotal role data plays in shaping the future. Data is often referred to as the new oil, and it's not hard to see why. In the heart of this digital revolution, data labeling services has emerged as a critical component in training AI models, providing the fuel needed to power the next generation of intelligent systems.
However, the journey to harnessing the full potential of AI is not without its challenges. Ensuring the quality, quantity, and ethical handling of data is paramount. Enter SmartOne, a company on a mission to revolutionize the data labeling industry, prioritizing people and social responsibility every step of the way.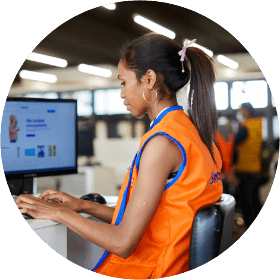 A Trusted Partner with Global Reach
SmartOne has come a long way since its inception. Born in Madagascar in 2012, it began as a local player with a vision to make a difference not just in the world of AI but also in the communities it operated in. Over the years, SmartOne's commitment to its origins has expanded into a global reach.
Today, SmartOne is headquartered in Montreal, Canada with many other locations globally and collaborates with a diverse range of partners, from tech giants to cutting-edge startups, leading research institutions to universities, hospitals, military organizations, manufacturers, e-commerce platforms, agriculture initiatives, and mobility solutions. The scope of its impact is truly remarkable.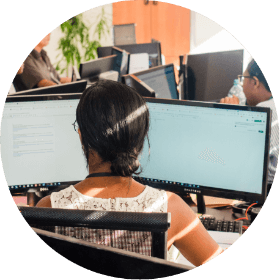 A Beacon of Ethical AI in a Complex Landscape
As the AI landscape continues to evolve, issues surrounding data quality and ethical considerations have come to the forefront. Some players in the industry have faced criticism for their labor practices and treatment of workers, particularly content moderators who deal with disturbing content daily.
SmartOne takes a fundamentally different approach. It recognizes that AI's future should be built on ethics, social responsibility, and a commitment to doing good. This is not just a lofty ideal but a core principle woven into the fabric of the company.
Workers: The Heartbeat of SmartOne
At the heart of SmartOne's success are its dedicated workers, affectionately known as "Smarters." SmartOne ensures that these valuable individuals are not just employees but cherished members of the SmartOne family. Here's how:
Fair Compensation: Smarters are offered long-term contracts with a starting salary that's twice the average wage in Madagascar. SmartOne believes in rewarding hard work with financial security.
Comprehensive Healthcare: Private healthcare insurance is provided, complementing public insurance to cover specific needs like dental, optical, and pregnancy for spouses.
Work-Life Balance: Smarters enjoy 30 annual days of paid leave, with an additional allowance for family events such as weddings, funerals, and births in the family.
Wellness Support: On-site doctors, pharmacists, and midwives are available 24/7. SmartOne also partners with local wholesalers to offer discounts on essential supplies and school materials.
Performance Recognition: An incentive system based on quality and performance can offer up to 100% of the monthly salary as a bonus, recognizing and rewarding excellence.
Emergency Fund: An emergency fund is in place to assist with specific needs, ensuring that Smarters are supported during challenging times.
Transportation Assistance: SmartOne contributes to transportation fees, covering up to 50% of the cost.
Education Focus: Schooling allocation is provided, promoting education not only among Smarters but also their spouses and children.
SmartOne's dedication to its workers is evident. But the company's ethical commitment extends beyond its employees.
Transparency and Trust
One of SmartOne's pillars is transparency. The company believes in providing clients with clear, honest, and affordable services. Clients receive free estimates, including a Proof of Concept (POC) offering 25 hours of free labeling for new project launches.
SmartOne stands behind its transparent pricing and processes, offering a 95% Data Conformity Guarantee. If quality standards aren't initially met, SmartOne provides free re-annotations.
Leading in Madagascar with an Eye on Security
SmartOne operates from Madagascar, where it has invested significantly in its workforce and infrastructure. Its state-of-the-art office location boasts impressive features:
24/7 Service: SmartOne's commitment to serving its clients never sleeps.
1,100 Workstations: A workforce of dedicated individuals fuels SmartOne's operations.
Fully Secured Access: Biometric access ensures the highest levels of security.
Onsite Training Facility: Continuous learning and development are vital components of SmartOne's culture.
Power Redundancy: Two power generators ensure uninterrupted activity.
Robust Connectivity: Three ISPs are connected to the three optical fiber backbones of Madagascar, ensuring reliable internet bandwidth.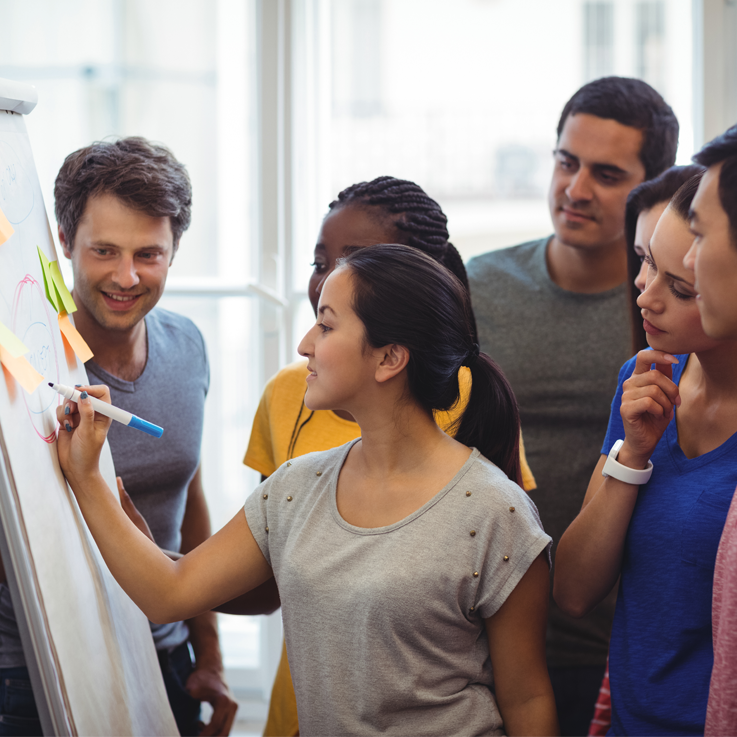 Security is paramount at SmartOne. The company has earned SOC2 Type 1 certification and is working towards achieving SOC2 Type 2 certification in 2024. SmartOne adheres to ISO 27001 and ISO 2859-1 processes, pending certification in early 2024. Compliant with GDPR, SmartOne's processes prioritize the protection of personal data. A Data Protection Officer, Adrien Basdevant, is appointed to ensure compliance with regulations in all regions where SmartOne operates.
Data & AI for Good
SmartOne's commitment goes beyond business. It's deeply rooted in the belief that businesses can have a significant impact on communities and economies. This is especially true in Madagascar, where poverty levels are high, and educational opportunities are limited.
SmartOne places environmental and social issues at the heart of its operations. The company's goals include:
Creating pathways to employment for disadvantaged young people.
Raising the standard of living in local communities.
Providing international job opportunities for its staff.
Bringing best practices and new technologies to Madagascar.
In essence, SmartOne isn't just about labeling data; it's about shaping a future where AI is harnessed for the betterment of society. It's about ensuring that ethical practices and social responsibility remain at the core of the AI revolution.
As we navigate the complexities of the AI landscape, one thing is clear: SmartOne stands as a beacon of ethical AI, where people are valued, and social responsibility is non-negotiable. Together, we can build a future where AI truly serves humanity, improving lives, and making the world a better place, one ethical label at a time.
SmartOne – Shaping AI with a Heart, Data & AI for Good.