Language Translation Services
Text/NLP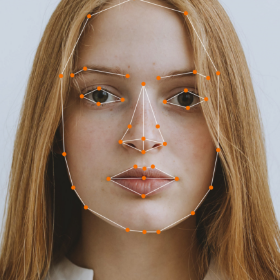 What is Language Translation Services?
Language Translation Services involve training AI models to improve the accuracy of translations, especially for industry-specific and technical content, enabling a broader global audience reach.
Top 5 Reasons to Choose SmartOne for Language Translation Services
Discover why SmartOne is your top choice for language translation services:
Industry-Specific Expertise
We specialize in industry-specific translations, ensuring your content resonates with target audiences.
Technical Precision
Our AI models excel at translating technical content accurately, enhancing your global reach.
Global Audience Expansion
We empower your platform to connect with a broader international audience, breaking language barriers.
Data Security
Your data's security is paramount. SmartOne adheres to stringent security standards to protect your content.
Customized Solutions
We tailor our services to match your specific translation needs, ensuring precision and relevance.
About SmartOne
At SmartOne, we excel in providing precise and reliable Language Translation Services. Our team of experienced linguists and AI experts specializes in translating content accurately, ensuring your AI models understand and communicate effectively across languages. We are committed to ethical AI and operate with integrity and inclusivity.
Our Expertise: We understand the intricacies of language translation, offering industry-specific expertise for precise translations.
Customization: Your content's unique context guides our translation process, ensuring accurate and culturally relevant translations.
Data Conformity: We guarantee 95% data conformity. If the quality falls short, we offer free revisions to maintain the highest translation standards.
Data Translation Consulting: Beyond translation, we assist in content adaptation and platform integration. We can also design QA protocols for complex linguistic tasks.
Free POC: We offer a Free Proof of Concept (POC) with 25 hours of free translation for new Language Translation projects, demonstrating our commitment to quality.
Benefits of Language Translation Services
Global Reach: Expand your audience by communicating effectively in multiple languages.
Accurate and Culturally Relevant Content: Ensure your content resonates with diverse audiences.
Industry-Specific Expertise: Get precise translations for technical and specialized fields.
Types of Language Translation Services
Document Translation: Accurate translation of documents across languages.
Website Localization: Adapt your website's content for global audiences.
Technical Jargon Translation: Precise translation of industry-specific terminology.
Cultural Adaptation: Ensure your content respects cultural nuances and sensitivities.
Applications of Language Translation Services
Global Business Expansion: Seamlessly enter international markets with translated content.
Multilingual Customer Support: Serve customers in their preferred languages.
Technical Document Translation: Translate user manuals, patents, and technical documentation.
Medical & Pharmaceutical Translation: Ensure accurate translation of medical documents and drug information.
Educational Content Translation: Make educational materials accessible to non-native speakers.
Request your free project estimate today and take the first step towards AI excellence. Our dedicated team is here to guide you through the process and provide you with a clear understanding of the scope, timeline, and cost of your project.
No project is too small or large. Our scalable workforce excels in challenges, providing accurate outsourced data labelling services for any project size. Request a free cost estimate for your next project or explore our other data annotation services.
Frequently Asked Questions
How can I request a free project estimate for Language Translation Services?

Requesting a free project estimate for Language Translation Services is simple. Visit our project estimate page and provide project details. Our team will promptly get in touch with you to discuss your requirements and provide a tailored cost estimate for your Language Translation project.
What measures does SmartOne take to ensure data security and privacy during the Language Translation process?

At SmartOne, we prioritize data security and privacy. We adhere to rigorous standards, including SOC2 Type 1, SOC2 Type 2, ISO 27001, and ISO 2859-1. Our SmartOne Method (PTS) ensures your data is handled securely throughout the Language Translation process, aligning with your timing, quality, and cost objectives.
What is the typical turnaround time for Language Translation projects at SmartOne?

SmartOne recognizes the importance of timely results. For Language Translation projects, we offer a free Proof of Concept (POC) within 48 hours. This includes a detailed workflow, quality metrics, skillset requirements, project delivery timelines, and an accurate quote, ensuring your project proceeds swiftly.
Can SmartOne work with specific translation requirements or recommend the right approach based on our needs?

Absolutely! SmartOne is experienced in working with various translation requirements, including technical jargon and industry-specific terminology. We can also recommend the most suitable approach based on your project's unique needs, ensuring precise and meaningful translations for your content.
What are the benefits of SmartOne's no minimum commitment policy?

Our no minimum commitment policy means there's no minimum volume of data or financial commitment required to work with SmartOne. This policy ensures that even small businesses can start working with us on small Language Translation projects, making our services accessible to a wide range of organizations.
How does SmartOne ensure data conformity in Language Translation services?

We guarantee 95% data conformity in our Language Translation services. If the quality falls short in the initial translation, we provide free revisions to ensure your content meets the highest standards of accuracy and cultural relevance.
What does SmartOne's Language Translation Consulting service include?

Our Language Translation Consulting service offers a comprehensive range of options, including content adaptation for different cultural contexts and expert translation of technical content. We can also assist in selecting the right platform for translation management and design a customized quality assurance (QA) protocol for complex translation tasks.
Does SmartOne offer a Free Proof of Concept (POC) for Language Translation?

Yes, we do! As part of our commitment to delivering quality, we offer a Free Proof of Concept (POC) that includes 25 hours of free translation services for any new Language Translation project launch. This allows you to experience the quality of our services and gain confidence in our capabilities before committing to a larger project.