Transparent Pricing
We pride ourselves in making data labeling outsourcing easy, ethical and socially minded. Our trained data annotator specialists have some of the lowest turn over rates in the industry. All our services included a dedicated team including a project manager!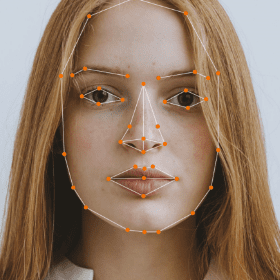 SmartOne – Your Trusted Data Labeling Partner
Expert Data Labeling Consulting Services
95% Data Conformity Guarantee
Dedicated Team to Your Project
Reliable Speed of Delivery
Fortified Data Security
Risk-Free Proof of Concept (POC)
Choose the Right Plan for You
Per Hour
Starting from
$7.00/hr USD
Fully-trained specialists
Timely delivery
Scalable with high accuracy
Project Management included
Dedicated
Starting from
$1,500/month USD
Fully trained
Flexible availability
Dedicated to your project
Unlimited data annotations*
Enterprise
FREE
Custom Quote
Tell us your specific project requirements, and we will provide you with a FREE proof of concept and cost estimate with delivery timelines for complete transparency.
Exclusive Pricing For Universities, Research Institutes and Not-for-Profits
SmartOne believes strongly in giving back as well as supporting the future of our industry. Please contact us and request your exclusive pricing details.
All our Service Plans include:
Accessible to All: No minimum data volume or financial commitment, making us accessible to all businesses.
Data Conformity Guarantee: We guarantee 95% data conformity and provide free re-annotations if quality standards aren't met initially.
Flexible Scalability: Scale your team instantly, regardless of project size.
Stringent Compliance: We ensure complete regulatory and project compliance.
Reliable Deadlines: Count on us to meet your project deadlines without fail.
Fortified Data Security: Your data's security is our top priority.
Expert Consultation: Benefit from our data labeling consulting services, including labeling environment design, platform selection, and tailored QA protocols for complex tasks.
Risk-Free POC: Try our services with a Free Proof of Concept (POC) offering a bundle of free labeling hours for new customer project launches.
Starter Project Pack
Not sure how much data labeling you need? No problem. Get started with SmartOne's Starter Project Pack to quickly and easily kick off your data annotation project including 250hrs of data labeling starting from $1,500USD.
✔ Dedicated Annotations Team
✔ Project Management Support
✔ 95+% Annotation Quality
✔ Quality Customer Support
✔ Affordable Hourly Rates
Frequently Asked Questions
Q: How does SmartOne differentiate itself in terms of ethical AI and social responsibility?

SmartOne is committed to ethical AI practices and social responsibility. We focus on creating a positive social impact by providing pathways to employment for disadvantaged young people, raising living standards in our community, and offering international job opportunities to our staff. Learn more about our social responsibility initiatives on our AI for Good page.
Q: What is data labeling?

Data labeling is the process of adding descriptive labels or tags to data points, making them understandable for machine learning algorithms.
Q: What types of data labeling do you offer?

We offer text annotation, image labeling, video labeling, content moderation, image recognition, and much, much more.
Q: What data labeling platforms do you use?

Our team has experience using the most common data labeling platforms that are on the market. Therefore, we can happily use your preferred platform but if you do not have one, we would be happy to recommend one for you.
Q: Is there a discount for annual billing?

Yes, we offer a discount for annual billing on all of our pricing plans.
Q: How accurate is your data labeling?

We pride ourselves on providing highly accurate data labeling services. Our team of experts ensures precision and quality in every label.
Q: What is the turnaround time for data labeling?

The turnaround time depends on the complexity and volume of your project. We offer quick turnaround options for urgent needs.
Q: What does *unlimited data annotations mean?

It's simple. If you put in twenty data annotation requests today, it doesn't mean they'll all be done tomorrow. Nevertheless, unlimited really means that — unlimited. You can put in as many requests as you want, and your data annotator specialist will work on the requests in your queue, every single business day.
Q: Is there a minimum volume or financial commitment?

No, there is no minimum volume of data or financial commitment required to work with us. Companies can start working with us even on small projects.
Q: How do you ensure data conformity in data labeling?

We guarantee 95% data conformity in our data labeling services. If the quality is not achieved in the first annotation, we provide free re-annotations to ensure the highest standards of accuracy.
Q: Do you offer Data Labeling Consulting services?

Yes, we offer Data Labeling Consulting services, including labeling environment design, platform selection to expedite the annotation process, and the ability to design a tailored QA protocol for complex tasks.
Q: Do you provide a Free Proof of Concept (POC)?

Yes, we offer a Free Proof of Concept (POC) that includes a few hours of free data annotating for any new customer. It's a risk-free way to experience the excellence of SmartOne.
Q: Is my data secure with SmartOne?

At SmartOne, the security and protection of your data are paramount. We follow rigorous security protocols and are SOC2 Type 1 certified. We are also in the process of obtaining SOC2 Type 2 certification. Our IT security policies align with ISO/IEC 27001 and ISO 2859-1 standards. We do not crowdsource any of data annotations, all labeling is done in-house at a secure production site.